Dr. Geron is back from the IRONMAN 70.3 in Cairns, Australia!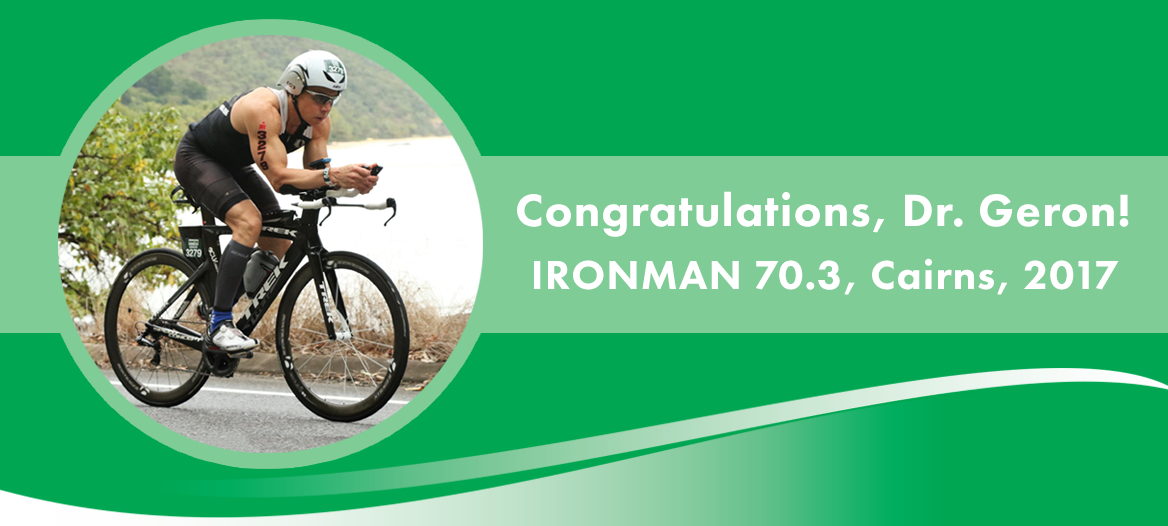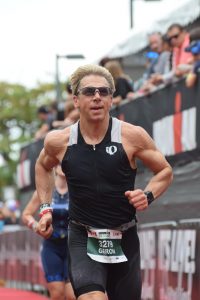 Did you know that Dr. Geron isn't just a seasoned chiropractor and ART® provider, he's also an Ironman?
Dr. Geron has recently returned from Cairns, a city in Queensland, Australia, where he participated in the IRONMAN 70.3. The course featured a memorable swim in the warm waters of Tropical North Queensland (2km), followed by bicycling up what is arguably the most scenic coastal roads in Australia towards Port Douglas (90km). The race finished with a run along the Cairns boardwalk, finally finishing in the heart of the city of Cairns (21km).
What an experience!
We would have been proud of him simply for participating, particularly since he was recovering from a torn hamstring in April, but he also finished as 14th in his age category out of 58 people!
Times:
2km swim: 35:17
90km bike: 2:37:42
21.1km run: 1:57:49
Total race time: 5:26:31
Dr. Geron has qualified for the 70.3 Half Ironman taking place in Chattanooga, Tennessee on September 10th, 2017. We wish him good training and a healthy hamstring as he continues his training in preparation for Tennessee!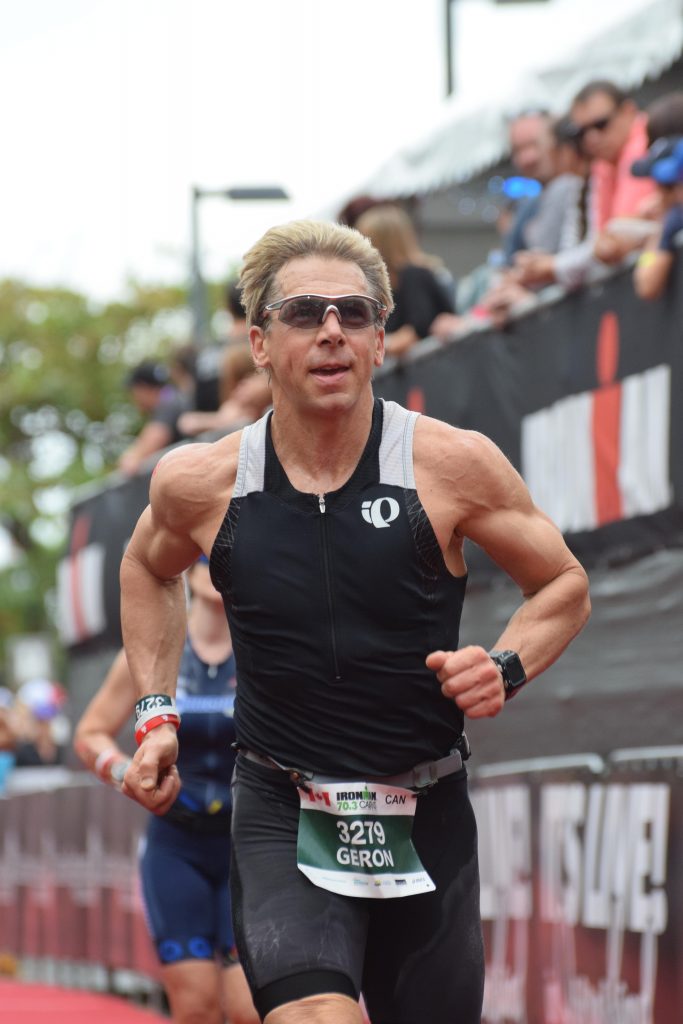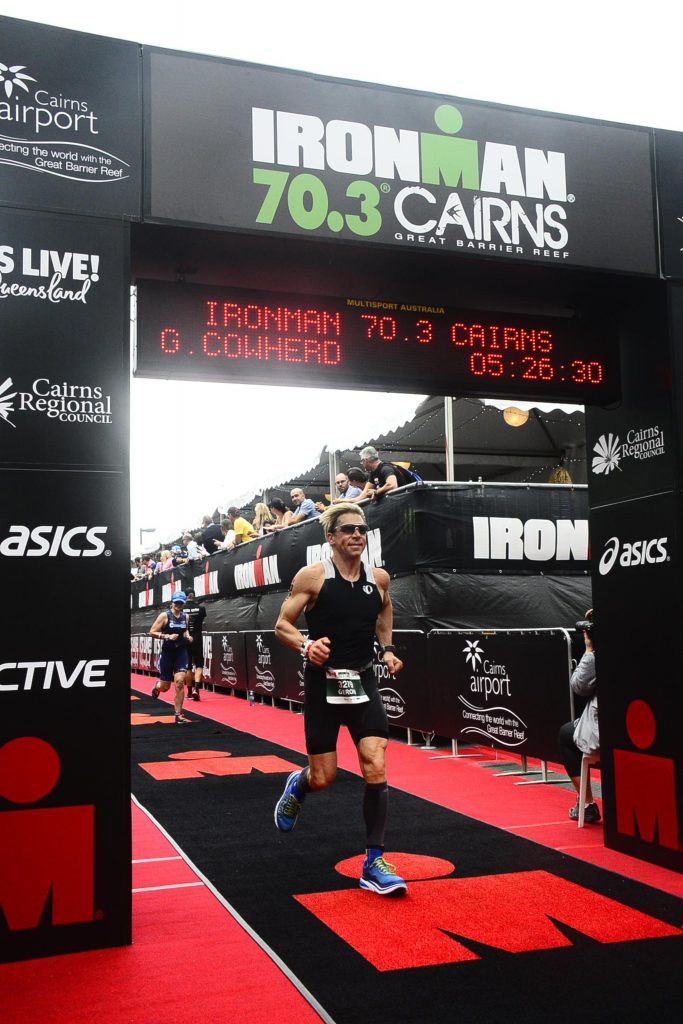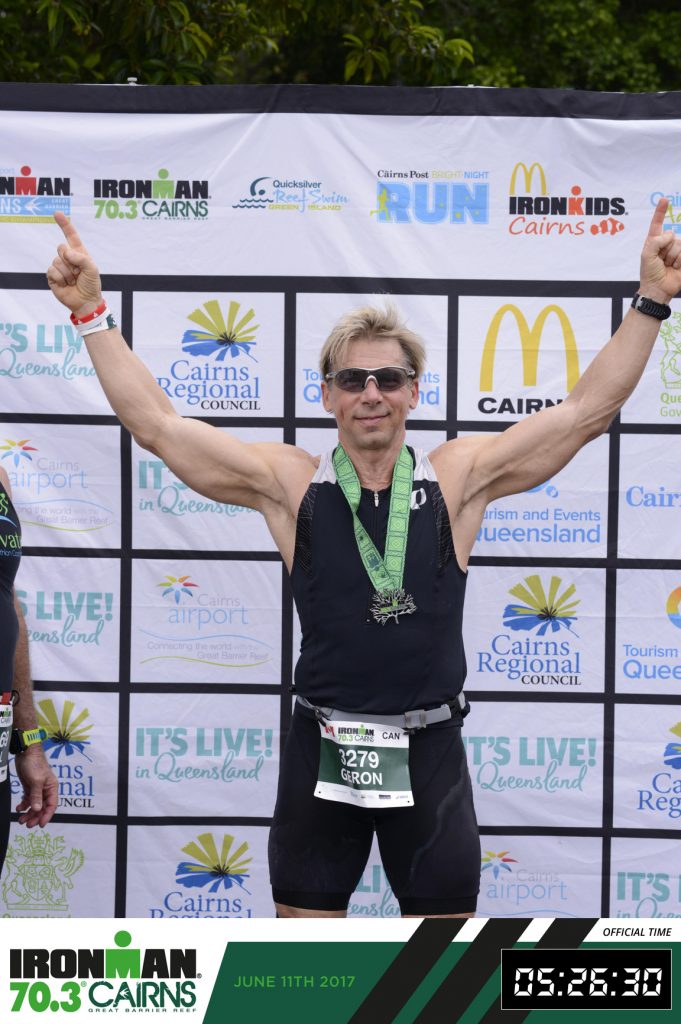 See you in Chattanooga, Tennessee on September 10th for the 70.3 Half Ironman! In the meantime, along with lots of training, Dr. Geron is reinvigorated and looking forward to spending a great summer with all of his clients. See you soon!
Comments